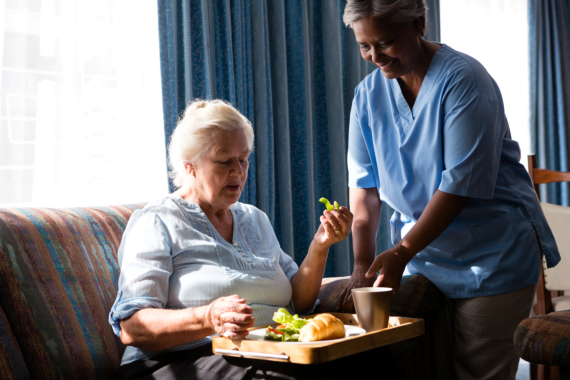 Many care providers have stepped up to the challenge of providing home health services in Manassas, Virginia, despite this trying time. Because senior residents nowadays are advised to stay home to avoid the risk of being exposed to COVID-19, the need for a dedicated caregiver is greater than ever.
Things like picking up prescriptions and grocery shopping are something that a caregiver can help with to ascertain that senior adults are safe at home. Preparing healthy meals, light housekeeping, and personal care service in Virginia are also included in a caregiver's tasks. Depending on their client's specific and unique needs, home care providers can provide someone who can attend to them efficiently and compassionately.
Because of COVID-19, senior residents are at risk of falling into depression because it's risky for them to accept visitors. Without a companion whom they can talk to, they can feel anxious and isolated from the world. However, with a caregiver who is well-trained for companion care, they won't have to feel lonely in their homes.
If your senior loved one needs a licensed caregiver who can render quality service in the comforts of their own home, you are welcome to contact AJA Home Health Care LLC. We are always ready to lend a hand!