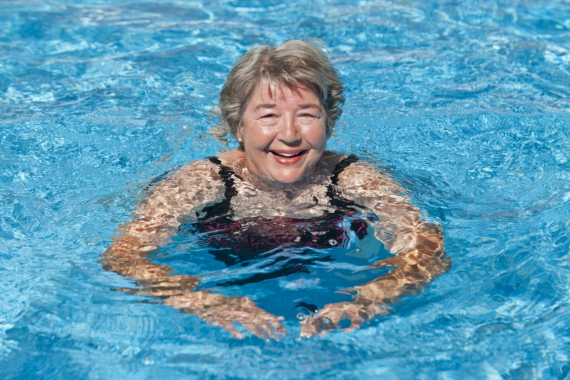 Seniors often stay away from physical activity, in fear of injury and accidents. However, studies have proven that the benefits of physical activities in seniors far outweigh their risks. Having little physical activity is way better than none. This is why we make sure to include physical activity in the routines of our senior patients as part of our personal care service in Virginia.
Here are some fun activities to incorporate into your day:
Aerobic activities
Walking, jogging, bicycle riding, gardening, and dancing
Sports
Swimming, tennis, or golf
Muscle-strengthening activities
Exercises using bands, weight machines, and hand-held weights, yoga, tai chi, and carrying groceries
Balance activities
Standing from a sitting position, backward walking, sideways walking, etc.
Flexibility activities
Stretching exercises, dancing, etc.
Don't forget to warm-up before exercising and make sure not to over-exert yourself especially when you are just starting exercises after a long period of inactivity. Consult your healthcare provider for recommended exercises and duration of exercises instead of forcing yourself into an exercise you are not suited for.
Are you looking for home health services in Manassas, Virginia? Come on over to AJA Home Health Care LLC. We provide various medical and non-medical home care services to ensure the safety, health, and well-balanced lifestyle of our clients.
Our services include companion care, light housekeeping, medication reminders, meal preparation, skilled nursing, and others.
Contact us today for more details about our services!