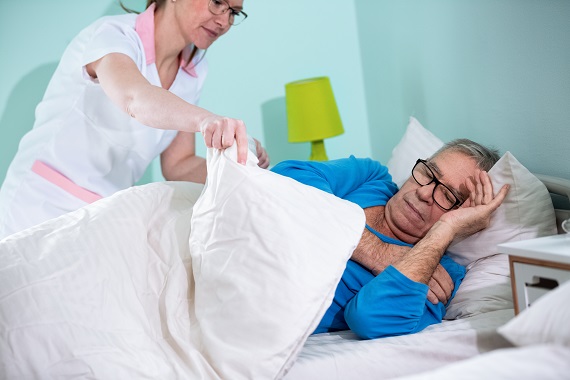 As we get older, sleep becomes more elusive. Although we have all experienced a sleepless night or two, seniors face a higher risk for health issues if they don't get enough quality rest.
If your loved one is having a tough time going to bed, don't worry. AJA Home Health Care LLC is here to give a few tips on how you can help your senior get some shut-eye.
These are tips that we usually give to our patients in Home Care, so we know that these are some of the most effective tips out there.
Enjoy the warmth

A warm bath before bed will help release some of the stress and stiffness from the day. The drop in your body's temperature right after your bath can also make you feel more relaxed.

If your senior needs help in the bath, we have a Personal Care Service in Virginia readily available for them.

Drink fewer fluids at night

This may sound strange, given that we always advise the patients at our Home Health Services in Manassas, Virginia to drink enough water to avoid dehydration. But drinking less water at night means that your loved one will not need to keep getting up to go to the bathroom.

Get some sunshine

Getting enough sunlight during the day helps remind your body that it's time to be wide awake. But don't forget to wear your sunscreen.
We hope these tips prove handy for your loved one. If you're ever on the lookout for reliable Companion Care, we're the ones to call. Just dial 703-659-0777 to get in touch.