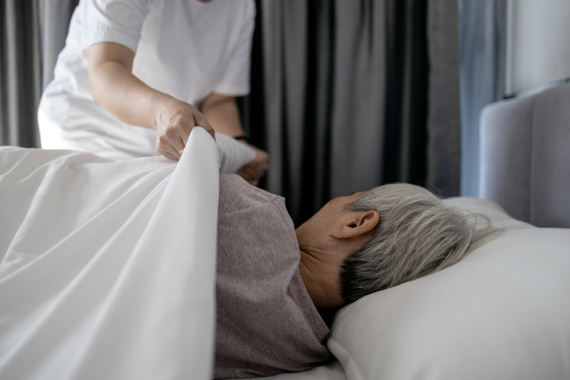 Getting enough good quality sleep is as vital as getting regular exercise and eating a balanced diet to maintain optimal health and well-being. As a provider of personal care service in Virginia, we emphasize the importance of getting good-quality sleep to our clients.
Here are some of the important benefits of getting good quality sleep we remind our clients in companion care :
Better brain function

Your quality of sleep affects several brain functions, including cognitive function, productivity, and concentration. These can impact your behavior and performance in daily tasks.

Lowers the risk of weight gain

Weight gain and obesity are linked with poor sleep patterns as lacking sleep may affect one's desire and ability to maintain a healthy lifestyle.

Improves athletic performance

When you are well-rested, the body can heal properly, improving the intensity of your performance, energy, coordination, and speed.

Lowers the risk of heart disease and other chronic illness

Heart disease and high blood pressure are also linked with getting inadequate sleep.

Strengthens the immune system

As the body can repair, regenerate, and recover with better sleep, the immune system is also strengthened to fight off infections.
Are you in need of home health services in Manassas, Virginia? We at AJA Home Health Care LLC provide comprehensive and all-around patient care.
We offer companion care, meal preparation, skilled nursing, home care, and other services.