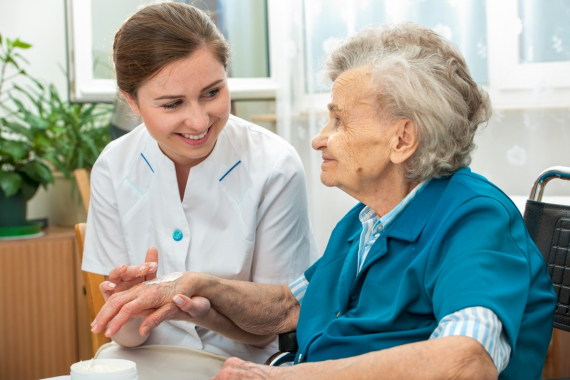 When we age, our bodies go through a lot of biological changes. You may notice that your skin is no longer how it used to be. This is why it is important to adopt a skincare routine as one enters their senior years.
A senior's skin is sensitive and more prone to infection, that's why at AJA Home Health Care LLC, we make sure that our home care caregivers are paying attention to their patient's skin. If you are your loved one's primary caregiver, you may find these tips useful, so take note:
Don't take too many showers. Showering too much can increase the damage and strain on your senior's skin. You may use washcloths instead, but be sure to be gentle.
Avoid bath products that have a lot of artificial ingredients and fragrances.
Use mild soaps or shower gels.
Always apply lotion or moisturizers after every bath.
Make sure that your senior is drinking enough water every day.
It seems a lot to take note of and they can be difficult to administer by yourself. That's why we recommend that you invest in personal care service in Virginia. This way, you won't have to deal with everything on your own.
With a caregiver around, you will no longer feel so worried about leaving your loved one at home as you run out for errands. With our companion care service, your seniors will always have a professional to take care of them at home.
Are you looking for home health services in Manassas, Virginia? Just give us a call at 703-659-0777 so you can book an appointment.